What if there was ONE thing you could do that would absolutely improve your child's ability in school? What if it were free? Well, there is! Research has shown the single most important activity for building the knowledge for eventual success, is reading aloud to children. Jim Trelease, national reading expert and the author of The Read-Aloud Handbook, states that reading aloud to your child "conditions the child to associate reading with pleasure, creates background knowledge, and provides a reading role model." I hear many parents say, "Sure I know I should read to my child, but who has time?" What if I told you it would take only 15 minutes a day?
Other Reasons Reading With Your Child Is Important
stimulates your child's imagination
develops your child's interest in reading and in books
improves your child's listening skills
builds vocabulary

helps your child to understand stories and "book language"
creates a bond between you and your child
provides your child with a positive role model
Dairy Queen Spirit Night
Join us on Tuesday, October 30, anytime between 5:00 p.m. and 8:00 p.m. at 2525 Skyline Blvd. SPREAD THE WORD AS ALL SALES BETWEEN THIS TIME COUNT! Enjoy a cold treat or dinner. Drive Thru or Dine Inside. Your support will benefit the OCES Library Reading Incentive Programs.
SCHOLASTIC BOOK FAIR
The Scholastic Book Fair will be held Tuesday, October 16 - Wednesday, October 24, closing at noon. We will be open all other days until 5:00 with Family Night on October 18, from 4:00 p.m. - 7:00 p.m.
Your child will visit the Book Fair during their Library Special. Send cash or checks - payable to Scholastic, Inc. Also include Florida state sales tax of 6% to all purchases. If you have special instructions, send a note and include your phone number.
Fall Friendship Candy Grams
It is that time of year to start making a list of friends and Oasis Staff you or your child would like to send a SWEET message. The handwritten message will be included in a baggie of candy. Then it will be delivered to the classroom on October 31st. Consider allowing your child to send a Candy Gram to everyone in their class!
The blank candy grams are attached allowing you to print. A hard copy was sent home to everyone. Thank you for supporting the OCES Library's Reading Incentive Programs with your purchases.
Also, consider sending a candy gram with a button See attached letter.
2018-2019 Oasis Library Program Sponsorship
A huge thank you to the Oasis Families who are at Cub and Panther Status Memeber of the Oasis Library Program Sponsorship.
PANTHER STATUS
* Grable Services
1242 SW Pine Island Rd #42, Cape Coral, FL 33991

*502 SW 2nd Street Cape Coral, FL 33991
239-772-0155

1714 CapeCoral Pkwy E. Cape Coral, FL 33904
239-542-4733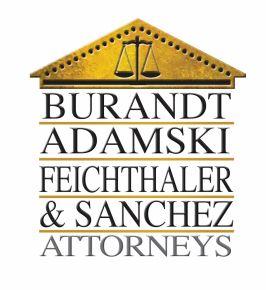 * Gary Neis, Inc. Air Conditioning & Plumbing
239-542-2033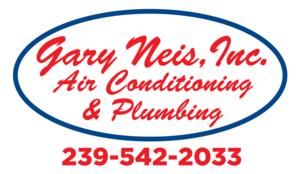 Cub Status Memebers
The Christiaens Family
The Roelens Family
YOUR NAME COULD BE HERE!
Interested in being a Cub on Panther? Please complete the sponsorship form.
Important Information
About the Library
Students in grades 1-5 are allowed 3 books from the school library; at least 2 must be in their reading level. Kindergarteners will start checking out 1 book at a time. They must return the book before a new book is allowed.
Students are responsible for the materials they check out from the Media Center. Students are reminded from Kindergarten to keep library books in backpacks when not being read. There are two very important reasons for this rule. One, if the book is in the student's backpack, the book is available for reading at home as well as at school. The other reason for this rule is that it helps students keep track of their books. If books are overdue, the student can retrieve the book from the classroom and return it later in the day, thus allowing them an opportunity to check out a new book. If the book is at home, outside of the backpack, it is more likely to be lost or forgotten. Please help us remind students of this rule.
Library News
Oasis parent Wilson Hawthorne pays tribute to this literacy king.
Check it out!! Click here.
Volunteers
All volunteers are welcome! Volunteers are needed to help shelve the huge number of books that are returned daily and assist students. There is also a need for volunteers during other library events: Book Fairs, Fall Festival,AR Fun Day....
Volunteer Opportunities
Scholastic Book Fair October 16 - October 24 https://volunteer.scholastic.com/#/signup/RJwJEv87N
Fall Friend Candy Grams - sold in the OCES Cafe https://www.signupgenius.com/go/30e0c49aba82ca1f94-sell
One School One Book K-2
Starting Monday evening, October 8, please join us by reading aloud to your child Hilde Cracks the Case - Hero Dog! by Hilde Lysiak. This program is designed as a family activity.
Follow the schedule allowing your child to be ready to talk with their classmates and OCES Staff about the material read. While and after reading check for understand of content and vocabulary.
The classroom teacher emailed a Litearature Study packet and parent instruction letter to print. Students who return the completed packet by Friday, October 19, will receive a mini reporter's notebook and ink pen. Make sure child and teacher's names are included.
Schedule
Monday – October 8, Spend time reviewing the map adjacent to the Introduction. Then read the Introduction. Read and discuss the vocabulary words on page 2. Then read aloud Chapters 1, 2, and 3.
Tuesday – October 9, Read aloud Chapters 4, 5, and 6.
Wednesday – October 10, Read aloud Chapters 7, 8, and 9.
Thursday – October 11, Read aloud Chapters 10, 11, and 12.
Friday – October 12, Read aloud Chapters 13, 14, and 15.
Monday – October 15, No School
Tuesday – October 16, Read aloud the information about the authors, and illustrator. Then take time to read the excerpt from the next book in series of Hilde Cracks the Case – Bear on the Loose!
Thank you for taking the time to enhance your child's learning
There are no files to display