Important Information
About the Library
Students are responsible for the materials they check out from the Media Center. Students are reminded from kindergarten to keep library books in backpacks when not being read. There are two very important reasons for this rule. One, if the book is in the student's backpack, the book is available for reading at home as well as at school. The other reason for this rule is that it helps students keep track of their books. If books are overdue, the student can retrieve the book from the classroom and return it later in the day, thus allowing them an opportunity to check out a new book. If the book is at home, outside of the backpack, it is more likely to be lost or forgotten. Please help us remind students of this rule.
Library News
Oasis parent Wilson Hawthorne pays tribute to this literacy king.
Check it out!! Click here.
Volunteers and Donations Needed for AR Fun Day
***** Date Change - to Friday, May 25. The AR Fun Day for students in grades 3-5, who reached their AR Fun Day Goal, will be held on Friday, May 25. Volunteers and donations are needed. As a reminder, all volunteers must have an approved background check. - Thank you for supporting this reading incentive program.
Volunteers
http://signup.com/go/fJPWXKE
What if there was ONE thing you could do that would absolutely improve your child's ability in school? What if it were free? Well, there is! Research has shown the single most important activity for building the knowledge for eventual success, is reading aloud to children. Jim Trelease, national reading expert and the author of The Read-Aloud Handbook, states that reading aloud to your child "conditions the child to associate reading with pleasure, creates background knowledge, and provides a reading role model." I hear many parents say, "Sure I know I should read to my child, but who has time?" What if I told you it would take only 15 minutes a day?
Other Reasons Reading With Your Child Is Important
stimulates your child's imagination
develops your child's interest in reading and in books
improves your child's listening skills
builds vocabulary

helps your child to understand stories and "book language"
creates a bond between you and your child
provides your child with a positive role model
Dairy Queen Spirit Night
Join us on Tuesday, May 22, anytime between 5:00 p.m. and 8:00 p.m. at 2525 Skyline Blvd. Enjoy a cold treat or dinner. Drive Thru or Dine Inside. Your support will benefit the OCES Library Reading Incentive Programs.
Family Involvement Opportunities
Oasis Library Program Sponsorship
A huge thank you to the Oasis Families who are at Cub Status by becoming a Member of the Oasis Library Program Sponsorship.
PANTHER STATUS
* Grable Services
1242 SW Pine Island Rd #42, Cape Coral, FL 33991

* The Family of Abigail Clark
* The Crow Family - Wayne Crow
* Gary Neis Air Conditioning and Plumbing
239-542-2033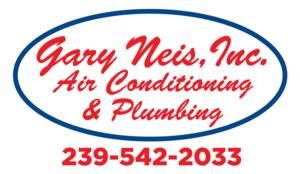 * Grout Magnificent
239-476-8855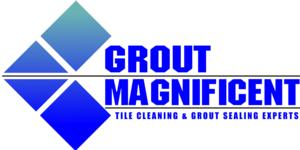 The Fessel Family - Gabe Fessel
Cub Status
The Piscopo Family - Stella Piscopo
The Larson Family - Ava Larson
The Wappler Family - Gaven Wappler
The Roelens Family - Sofie Roelens
Scott Wappler - Gavin Wappler
Jeff Reich - Kylie Reich OHS
The Battle Family - Preston Baty
Interested in being a Cub on Panther? Please complete the sponsorship form.
Volunteers
All volunteers are welcome! Volunteers are needed to help shelve the huge number of books that are returned daily and assist students. There is also a need for volunteers during other library events: Book Fair, Family Reading Nights, Fall Festival, Barnes & Noble Book Fair, etc.
Additional Programs and Information
Please encourage your children to reach the AR Fun Day goal during the second and third quarters allowing them to join us during the fourth quarter. Parent Letter to be posted soon.
AR Fun Day is scheduled for Friday, April 6, 2018, from 8:30 a.m. to 3:00 p.m. on the Oasis Campus. Students in third through fifth grades who reached their AR Fun Day Goal in both the second and third quarters will attend AR Fun Day. Parent Volunteers are needed contact if available.
Attention Oasis Families
Battle of the Books
Please support the upcoming Eighth Annual Oasis Battle of the Books being held Tuesday, May 1, 2018, at the Cape Coral Yacht Club – 6:30 p.m. EVERYONE is welcome to attend the Battle where six teams will be competing.
You can also support the Battle by purchasing a Battle Tee Shirt for $10.00. Order form is attached.
Children who have earned a seat on the Battle of the Books have read the 15 SSYRA books and made 70% or higher on the AR test. Teams spend about 4 weeks preparing for the Battle. The winning team will move to the Lee County Book Battle scheduled for Friday, May 18, at the Lee County School Administration Office.
There are no files to display